The final few weeks of Transition Year are coming to an end as summer nears closer. The past few months I have spent doing TY, I have had many  opportunities in many various topics from once in a lifetime trips such as being apart of the Dance Drama who won first place, being apart of the Laurentic Project and meeting a range of people with different stories to other adventures such as being aboard the Samuel L Beckett Navy ship and getting to meet "Googlers" in the Google Headquarters in Dublin. Although my most memorable trip was the Ireland Vs Georgia match in the Aviva stadium as it was my first ever football match and there was a very exciting atmosphere surrounding it.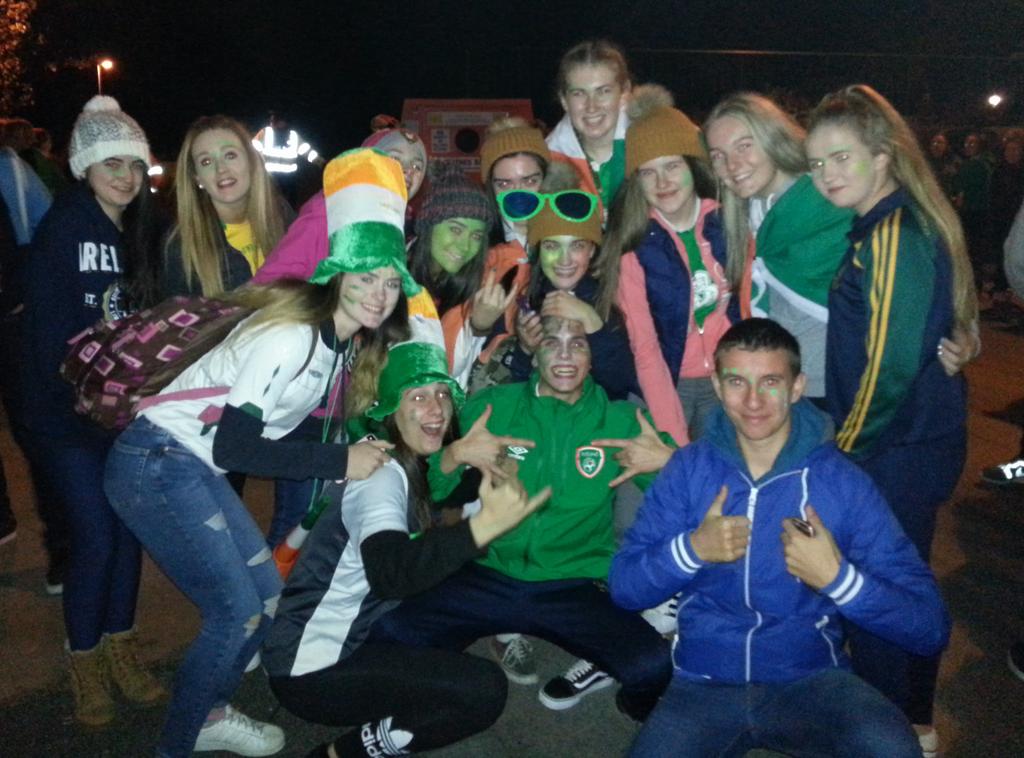 There was also many projects that were discussed within the classroom, such as  designing and creating a children's book which was published to local primary schools, Junk Kouture which involved designing fashion and creating clothes from recycled materials and science projects such as researching what a flower is composed of and how it grows as well as even getting the chance to grow your own chicks from eggs!
Some of the opportunities that you can have by choosing to do Transition Year in Crana College are as follows:
Trips – Google Headquarters, Kilmainham Jail and Glasnevin Cementary, Samuel Beckett Navy ship, Ice Skating, Surfing and Hill walking, Giants Causeway, Letterkenny Institute of Technology open day.
Classwork – creating a children's book, researching details about our future career, Junk Kouture, Disability Awareness, The Laurentic, Cube Project, Science projects, Creating a product, Architecture Project
Other activities include-  Sliabh Sneacht Community Centre, Dance Drama, School Digital Champion, Special guests such as Christy Toyle and visiting President Higgins, Fundraisers.
I think I made the correct choice in choosing to do the TY module as I got a better understanding of what I want to study in terms of my career as beforehand I had nothing specific in mind, and it may have been too late if I had decided half way through fifth year as I would have had my subjects already chosen.
Transition Year has also given me the chance of learning new things not only on trips but at work experience as I learn new skills working in new environments and getting a better understanding of what different jobs are and which suit my ability to work.
I would recommend most students who don't quite know for sure what job they want to study after school, or who want to get a better understanding of the country that around them and create joyful memories in the process!